1405 AD
The Gates of Babylon
Having surrounded the Babylonian capital, we gather our strength for the assault on Babylon. After continuous cannon bombardment, Babylon falls in 1435 AD.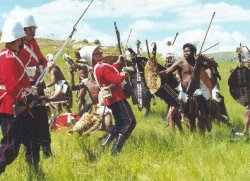 Shortly afterwards, Babylon rebels. A few wounded Cavalry were massacred (who should have been bivouacked in a safer location), along with the single Rifleman guard. However, the rebellion was quickly quashed.

We must find Hammurabi and end his treachery.