3000 BC - 1750 BC
Then See
Sweet and sour walk hand in hand.
(Efik proverb, Nigeria)
Our rapid exploration with our Scouts, means that we have acquired nearly all the Huts in the world. We have found Partians beyond Delhi; Khoisans near Beijing of the Jungle Kingdom of the Chinese; Kassite's near the great city of Babylon; and many other treasures, including all-important knowledge.
One brave Scout was unfortunately lost in 1750 BC, when he fell victim to a Hittite ambush on the far side of the Persian Empire just north of Persepolis.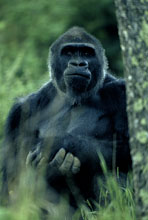 Note that we have acquired huts from the very boundaries of our rivals' capitals, huts which "should have been" theirs. We have also acquired valuable information about our rivals' territories.
Our Expansionist Trait has paid off handsomely.