The battlefield is the place: where one toasts the divine liquor in war,
where are stained red the divine eagles,
where the tigers howl,
where all kinds of precious stones rain from ornaments,
where wave headdresses rich with fine plumes,
where princes are smashed to bits.
2470 BC
Elite Jaguar Warrior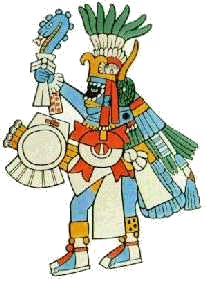 Our first three Jaguars damage the defender, though one Jaguar Warrior dies in the assault. Now is the time to strike with our Elite Jaguar Warrior.

There is nothing like death in war,
nothing like the flowery death.