In our picture writing, the very colors speak, the colors sing or weep, the colors are necessary. They are many: magenta-red, ocher-gold, ahu

á

catl-green, turquoise-blue, choc

ó

latl,

the red-yellow of the jacinth gem, clay-gray, midnight-black. And even then they are inadequate to catch every individual word, not to mention nuances and adroit turns of phrase.1

Nevertheless, we will relate our story in your simple, monochrome lettering, so that you may understand.

The earth shakes: the Mexica begins his song.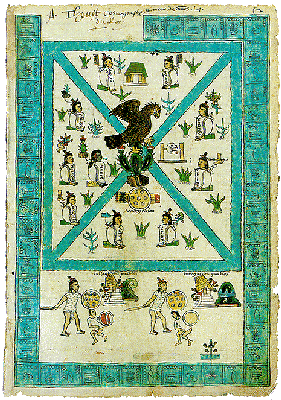 Civilization: Aztec
Difficulty: Monarch
Map size: Large
Map shape: 80% water, continents
Environment: Warm, arid, 5 billion years old
Barbarians: Raging
Rivals: 11 random
Rules: No respawning Civs,
No culturally linked starting position.